Laos is not a country thriving on tourism, but its peaceful beauty still attracts a large number of international tourists. Among many landscapes, the former capital Luang Prabang is a favorite destination for visitors when they arrive in the country of a million elephants.
Something about Luang Prabang
Luang Prabang used to be the capital of Laos between the 14th century and 1975. Now it is the city belonging to Luang Prabang Province and the former capital recognized as a World Cultural Heritage by UNESCO. This city lies on Mekong River, 425km north of Vientiane.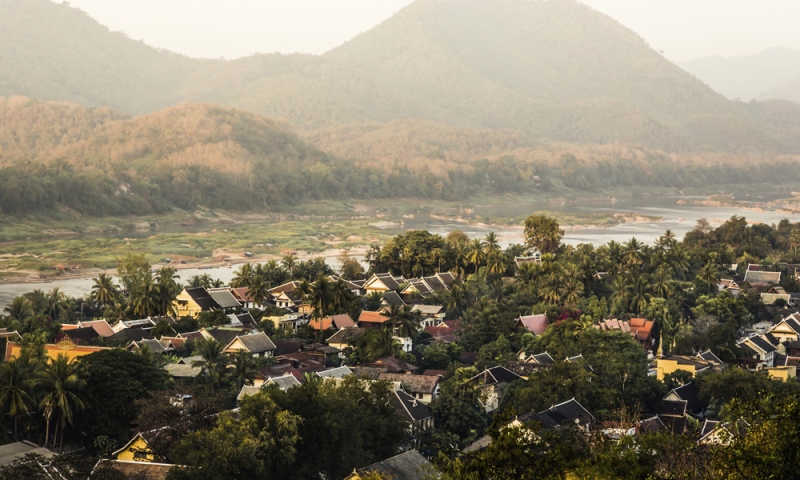 Being one of the tourist attractions in Laos, this city is well-known for its tranquility as a Buddhist center. The Buddhist spirit seems to permeate every corner of Luang Prabang, which results in a slow pace of life. Furthermore, the antiquity of temples and historical sites blending with natural beauty are also reasons why this city becomes the most famous destinations in Laos. Below I will show you where to visit and what to do in this beautiful city.
Where to visit and what to do in Luang Prabang?
Ancient temples
One of the reasons bringing tourists here is to visit ancient relics of Luang Prabang, especially hundreds-year-old-temples. The most prominent temple is Wat Xieng Thong with characterized architectural features of Luang Prabang.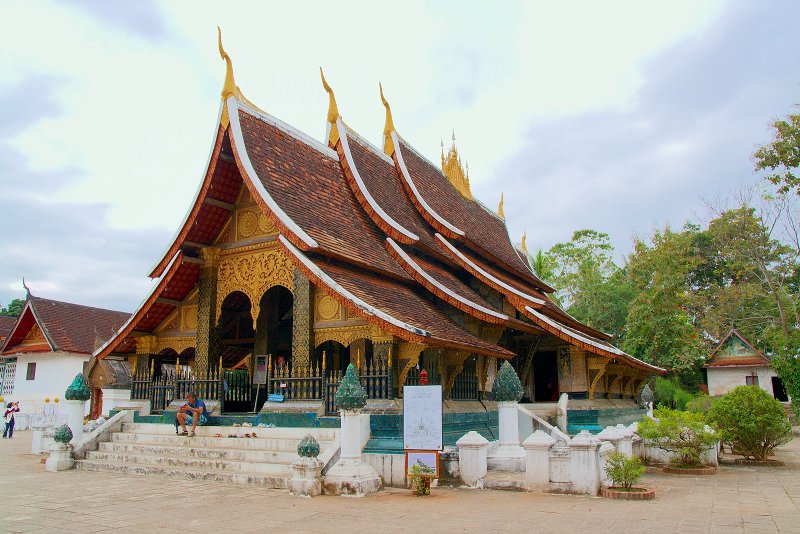 Besides, there is also a chain of other temples: Wat Mai, Wat Sene Souk Haram, Wat Nong Sikhounmuang… with the combination of old and new. The representative relic is Royal Palace (National Museum now) built in 1904 with the mixture of Lao and French architecture. Because temples are well-preserved, their antiquity is always appealing in travelers' eyes.
Luang Prabang's Old Town
The ancientness of old streets lighten up by lanterns is something very poetic. Coming to this city, you will have the chance to admire undulating red tile roofs and monks in the orange robe walking around streets in the early morning. Roads seem to be longer, time seems to stop…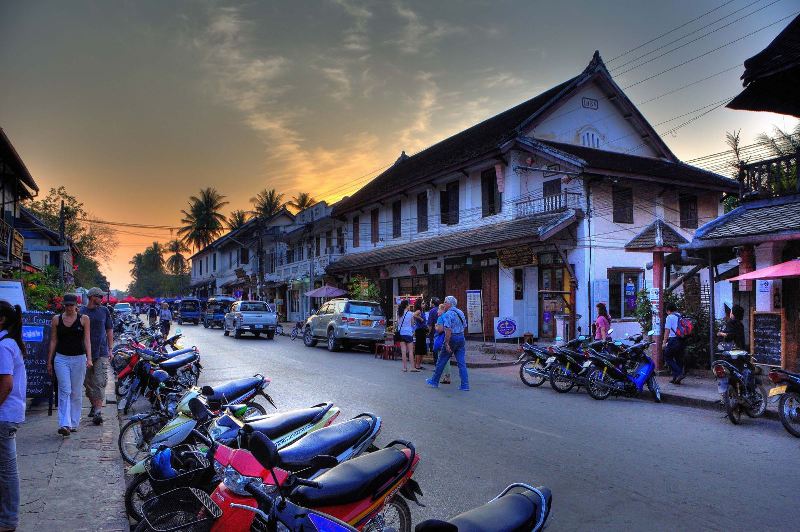 The best way to enjoy the beauty of buildings with the traditional architecture of Laos is walking or riding a bike. Remember there are no modern buildings or houses having more than 2 floors in this area.
Pak Ou Caves
Located in Mekong River Basin in the north of the city, Pak Ou Caves are renowned with sculptures. The majority of them are damaged but thousands of Buddha statues in the cave are highly impressive.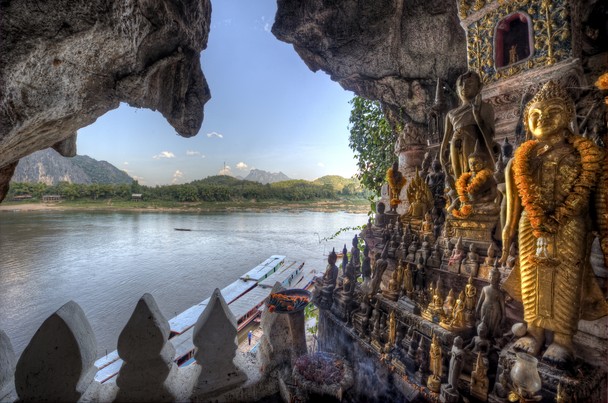 Pak Ou Caves have been a favorite destination for tourists for a long time because of its historical and spiritual values. Visitors come here to have their own experiences, but most of them enjoy the restful atmosphere in this place.
Kuang Si Waterfall
Kuang Si is a cluster of 3 waterfalls in the outskirt of Luang Prabang. With the pristine and majestic beauty of waterfalls, emerald green water, breathtaking natural swimming pools, Kuang Si is a paradise to relax.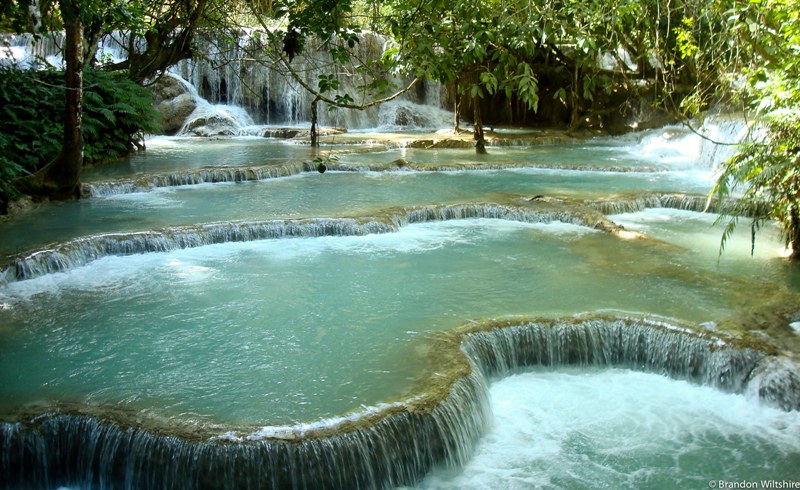 Travelers can choose some activities like trekking through jungles, climbing and bathing. Amidst the natural landscapes, playing in the turquoise water, listening to birdsong… may be memorable experiences in your trip.
Phou Si Mountain
Being the highest point in Luang Prabang, Phou Si Mountain is an ideal place for backpackers to admire the entire view of this city. To conquer this peak, you have to overcome 329 sidesteps built of red brick.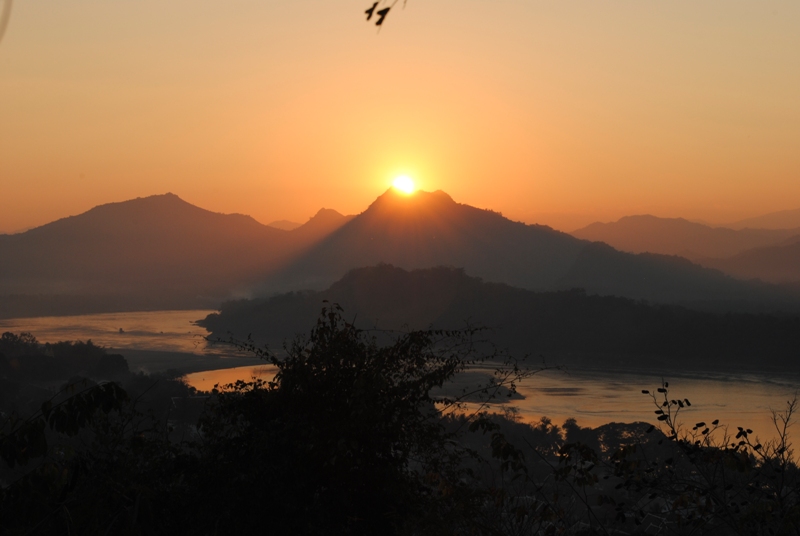 Don't miss the opportunity to enjoy the sunset over Mekong River and admire the ancient city in the twilight.
Luang Prabang Night Market
Opening from 6 p.m to 11 p.m every day, this market is a must-see place for visitors if they want to buy lovely souvenirs for intimates.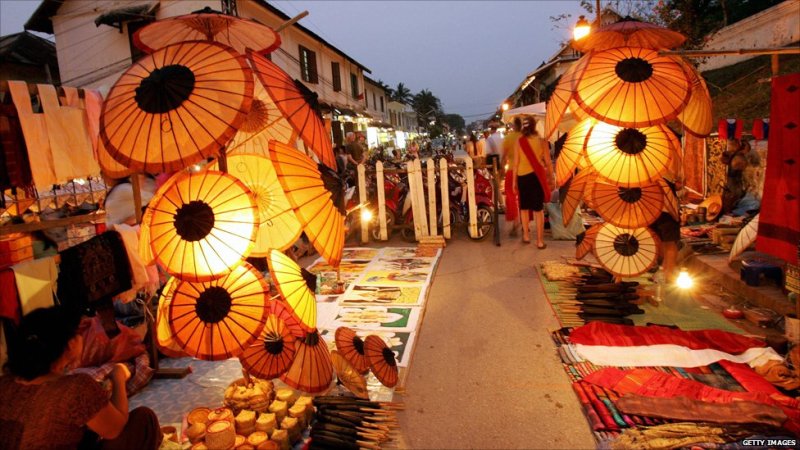 Spend your time tasting unique foods in the dining area or buying colorful brocade scarves, lanterns or umbrellas
Antique, peaceful and attractive – would you like to visit Luang Prabang to feel like that?