While Phnom Penh attracts tourists by Nagaworld casino, the former capital Siem Reap brings mysteriousness and antiquity of one of the most glorious civilizations to visitors. It is said to the place having the imprint of Khmer dynasty in the past as well as the image of Cambodia both at present and in the future. If you are curious about what to do in Siem Reap, read this article carefully and follow my directions.
Where is Siem Reap?
Siem Reap is a province in the northwest of Cambodia, lying on the banks of Tonle Sap Lake. It is also the name of a city belonging to this province. Siem Reap used to be the capital of the Kingdom of Cambodia. Now it is the beautiful former capital of the country of temples, keeping valuable historical relics.
Go sightseeing in Angkor temples
With hundreds of temples scattering in the whole area of World Cultural Heritage Angkor, you can prioritize to admire some most beautiful temples.
Angkor Wat
Angkor Wat is the biggest and prettiest among all Angkor temples. It was built during the reign of King Suryavarman II at the first half of 12th century, being the pinnacle of Khmer architecture. This temple is famous with long corridors sculpted by hundreds of Indian epic bas reliefs and thousands of splendid statues of Apsara dancers.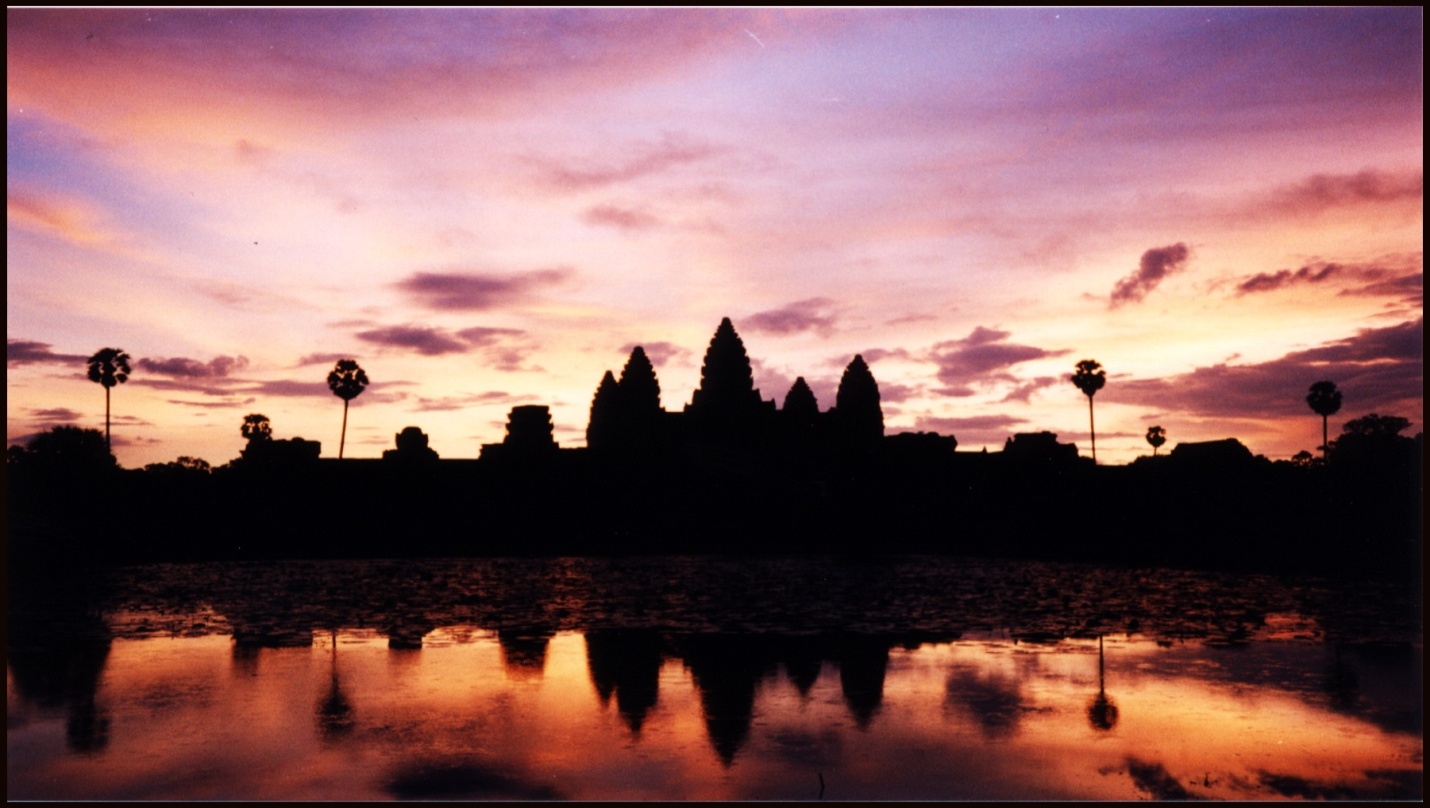 Don't forget that Angkor Wat is an ideal place to admire the view of the sunrise and sunset.
Ta Prohm
This is the most romantic temple in Angkor with the image of old trees having deep root in the ground. Locals believe that those who take photos under these trees will love each other forever.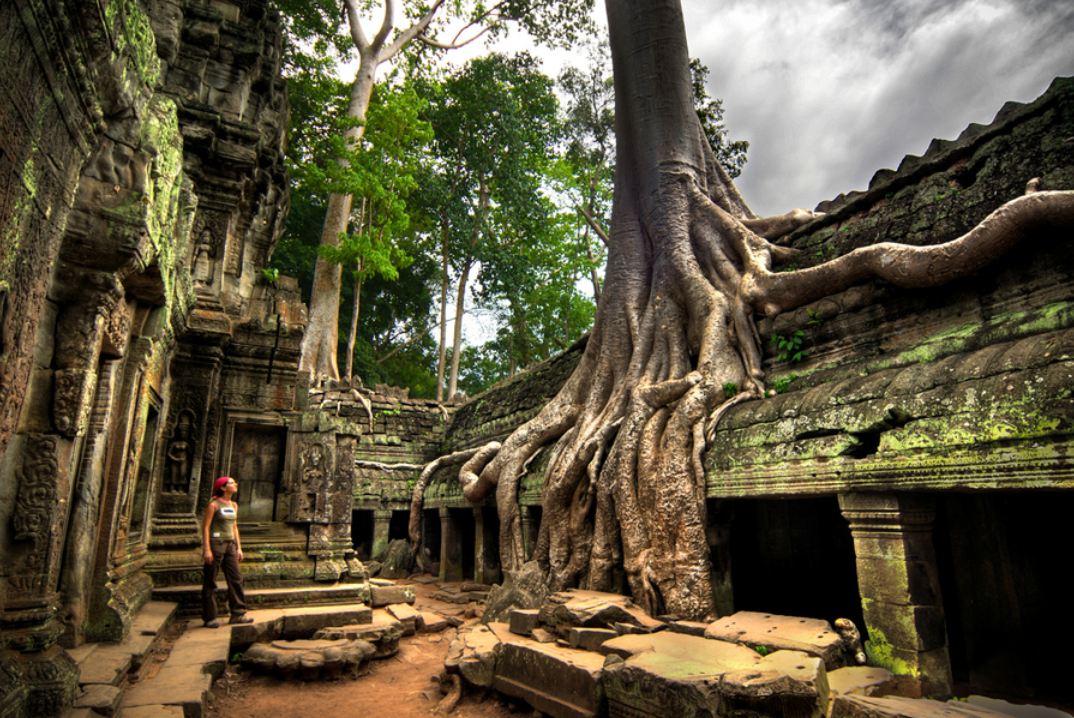 Though it is not the most outstanding temple, unique carved doors and mysteriousness are reasons why Ta Prohm was chosen to be the main film studio for "Lara Croft: Tomb Raider".
Angkor Thom
Angkor Thom leaves a strong impression by Buddha statues with four smiling faces.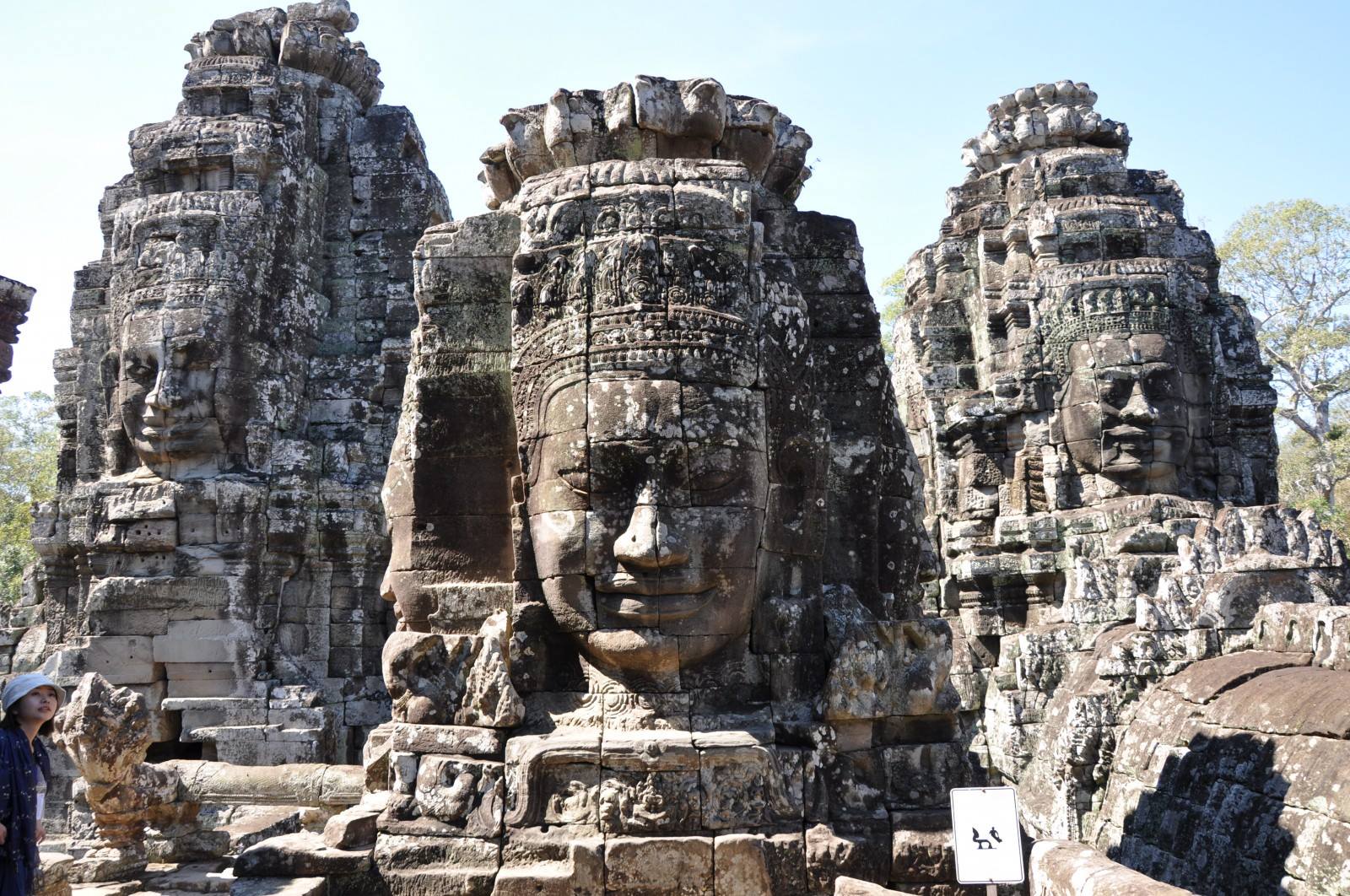 Bayon Temple lies in the central area of Angkor Thom – the final capital of Angkor Empire. In the beginning, this temple comprised 54 towers but now only 37 towers have remained intact.
Unique architecture and mysterious statues can bring tourists emotional moments, especially when they see the smile on the face of Buddha.
Besides, there are still many other old temples in Angkor like Banteay Srei, Preah Khan, Bakheng… Visit and enjoy their beauty to know why they have been recognized as the World Cultural Heritage.
Visit Tonle Sap Lake
Tonle Sap is the largest freshwater lake in Southeast Asia, recognized as the Biosphere Reserves of the world by UNESCO. This lake not only brings the fisheries resources but also serves as a tourist attraction of Siem Reap.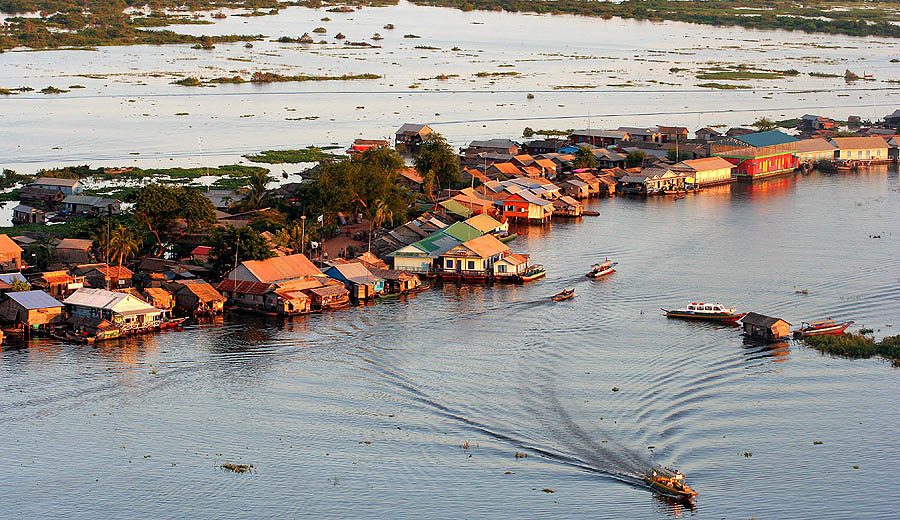 Coming here, travelers might have fascinating experiences such as going sightseeing in a boat, visiting floating villages of locals or discovering bird sanctuaries…
Taste Siem Reap cuisine
Siem Reap cuisine is abundant with Khmer, Vietnamese, Thai or Western foods. But it's a good idea to taste Cambodian dishes, for example, Amok. This is a typical food of Cambodia with sweetness of coconut water, jaggery, prohok and aroma of banana leaves.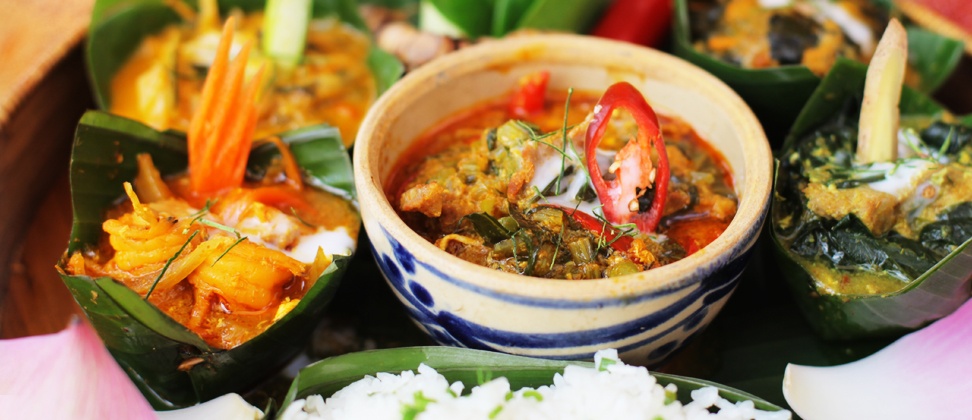 Cambodian foods are very cheap, so you needn't worry about the price. Just eat and enjoy the unique flavor of cuisine in Siem Reap.
Discover the life in the countryside
You must be excited about the final experience: get out of the central area of Siem Reap to discover small villages in the countryside. You can travel by hitchhiking, tuk tuk, motorbike or bike.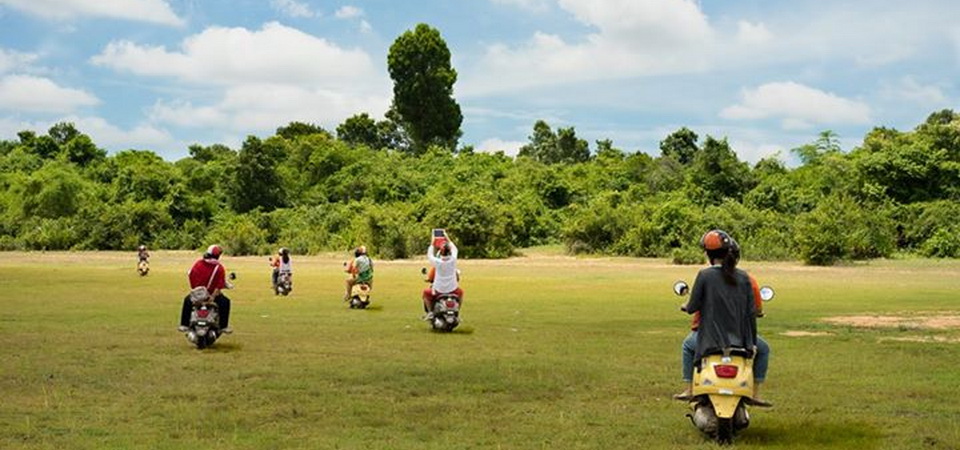 The feeling when you pass through villages and green rice paddies is awesome. Remember to welcome the first sunshine of a new day beside green terraces.
Most tour : Vietnam Cambodia Tours